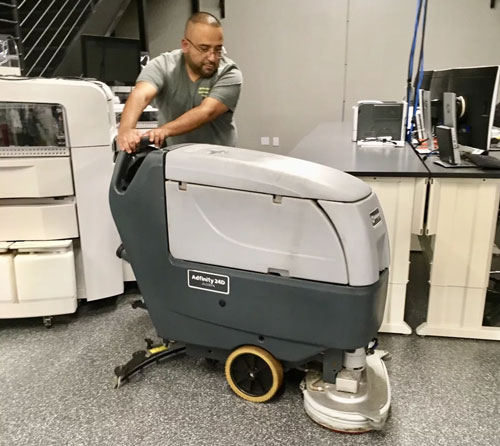 All Five Star MJ is a fully insured, comprehensive janitorial service company and a family-owned and operated business that has been providing professional janitorial services for all types of businesses. All of the services All Five Star MJ provides are tailored to meet your specific needs. We can provide your facility with a highly specialized service geared to meet your every cleaning need, be it daily, nightly, weekly or monthly cleaning schedules that cover all aspects of building services.
We own all our equipment (unlike franchises) allowing us to operate with low overhead so we can offer competitive prices while passing on significant savings to our customers. All cleaning personnel at All Five Star MJ are fully trained to ensure state of the art cleaning techniques used under today 's diverse conditions and are continually supervised by the business owners to maintain customer satisfaction.
At All Five Star MJ every customer we serve receives the same high quality, dependable, personalized service. We have the best price and quality in the area, we also offer free quotes call us or email us now. We plan to provide the same personal service that has been provided for the past years and invite you to contact us with any questions or comments regarding our service.
We believe that you will be very happy with our service so call us now.
Jymy Gutierrez
Owner